DAEUN MEDICAL
Specialized in wound treatment
'Daeun Medical'
Specialized in wound treatment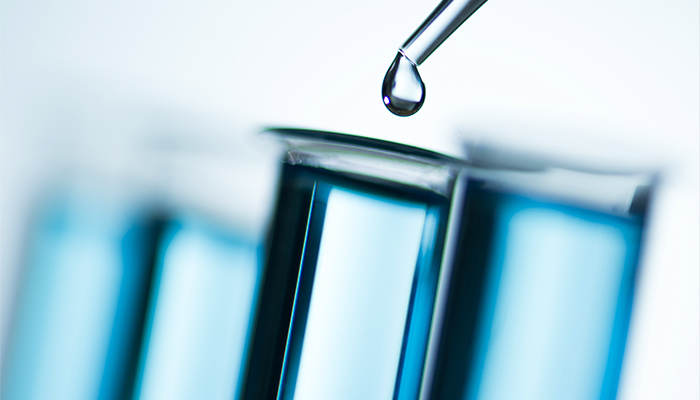 About
DAEUN MEDICAL
Founded in 2010, Daeun Medical is a medical device manufacturing company that develops and produces wound treatment materials based on its own "wound treatment composition" technology. We are striving to develop products that can be applied to various areas in the future and to explore markets in various countries.

Mission & Vision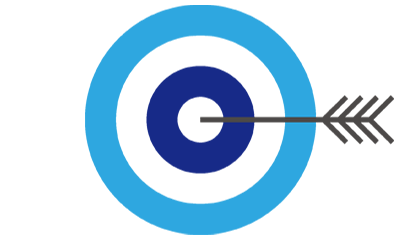 Mission
To contribute to healthy and wellness of
mankind with safe technology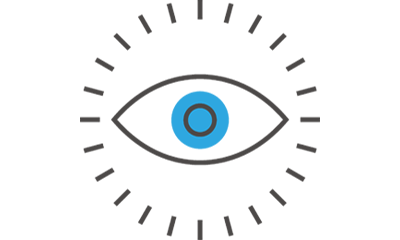 Vision
Innovated Healthcare
Core Value

User Value First

Rational Management

Market Leader

Global
History
2020
Rebraded Curovet, a line of veterinary medical devices
Acquired Neo Mucosal Activator CE certification for Neo Dermal Activator Plus
2019
Acquired Halal Certificate
Obtained CPNP cosmetic certification
Acquird Class 2 medical device DWA, Neo Mucosal Forte certification
2018
Acquired ISO 22716 certification
Began exporting to Vietnam
FDA medical device product registration
Eco Hairskin, Eco Clean product registered in CFDA in China
Relocated Daeun Medical factory
Launched cosmetic, veterinary medical device product line
2017
Applied for a patent in China for skin wound treatment dressing containing collagen
Acquired ISO 13485 certification
Acquired ISO 9001 certification
Applied for a patent for hyaluronic acid wound treatment
Launched Neo Skin-D product
2016
Patent registration of collagen-containing wound treatment composition
Launched Neo Mucosal Activator, Neo HC Gel, Eco Shield, Eco AT Gel, Scicosal products
Launched Neo Dermal Activator product
2010
Established Daeun Medical factory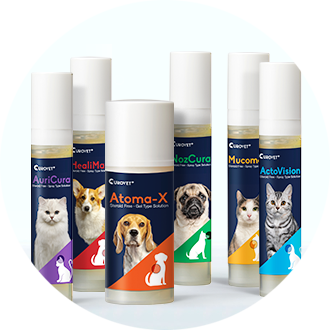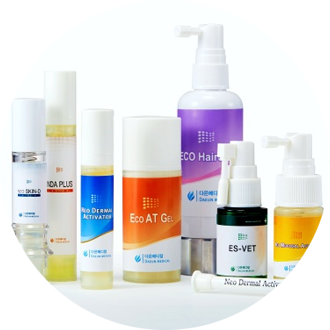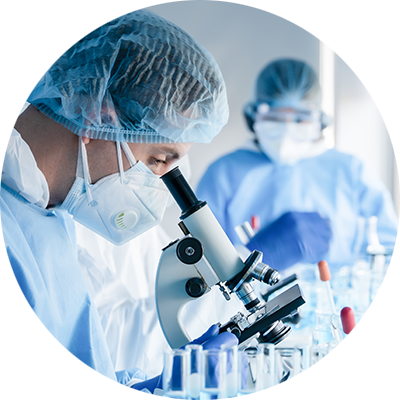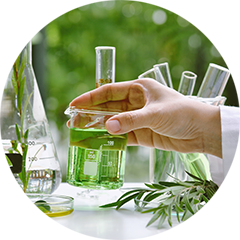 Certificates
Da-eun Medical is a fast-growing pharmaceutical marketplace. He's flexible, he's active, he's constantly passionate. Focus on your research and find a solution that can be applied to various areas of all life. We are pursuing the development of a wound treatment product. We are trying to find more diverse global markets.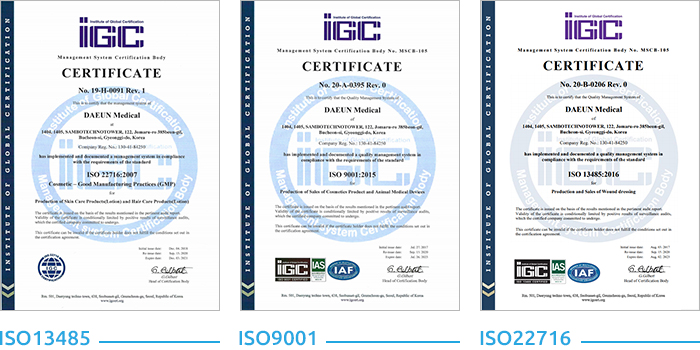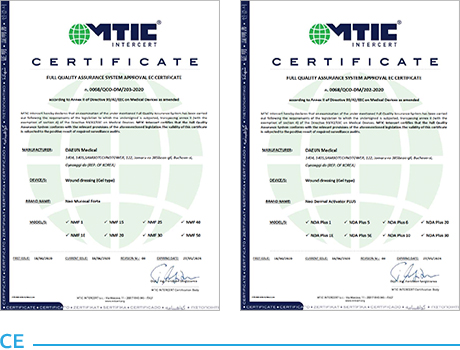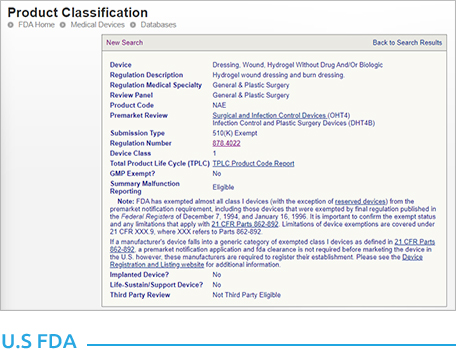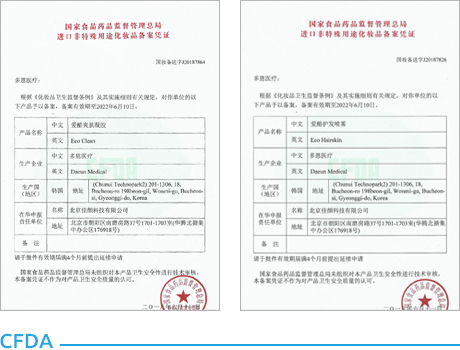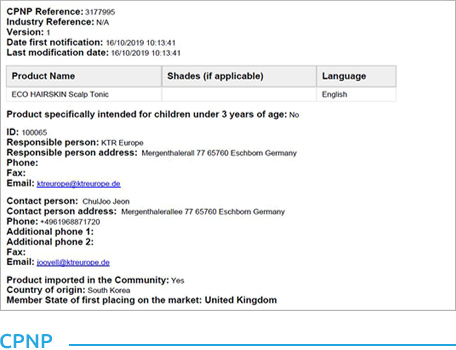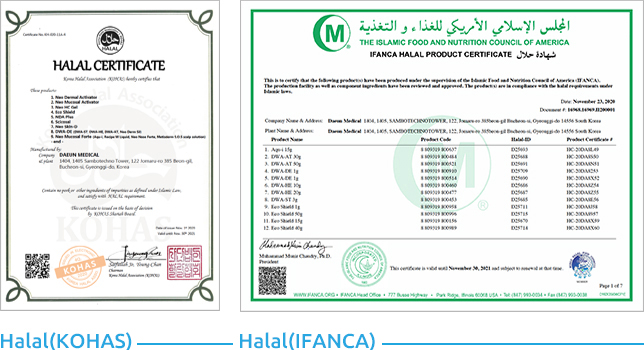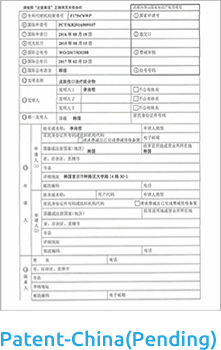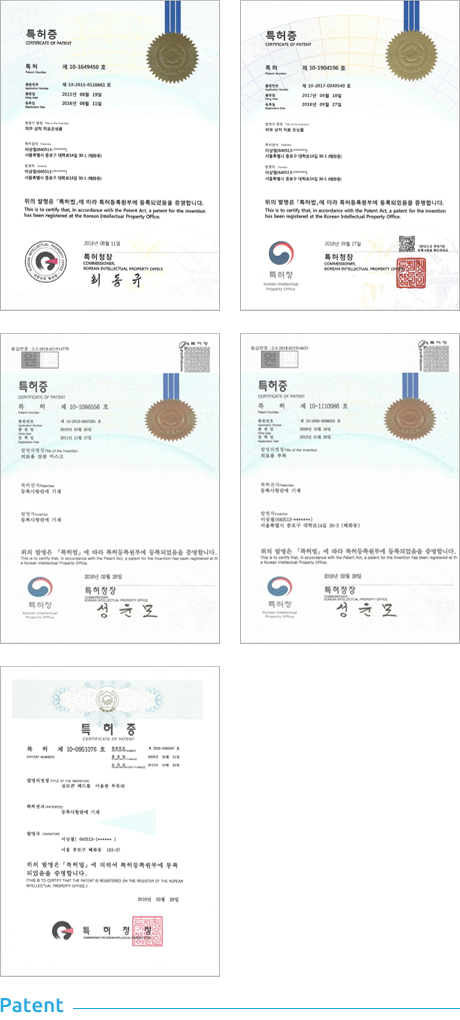 C.I
Symbolizes wound-customized healing materials using
high-concentration natural plant extracts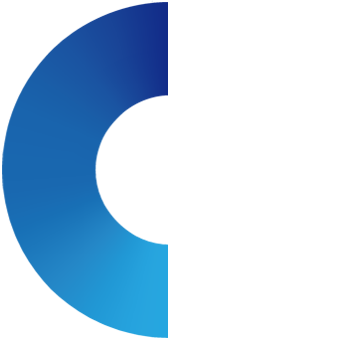 DAEUN
BLUE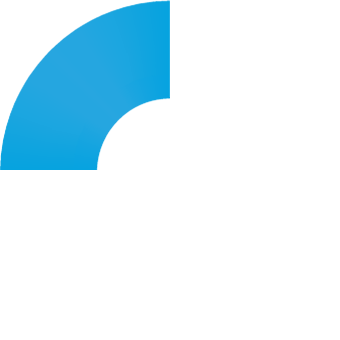 Light Blue
C
70
M
15
Y
0
K
0
R
46
G
167
B
224

Dark Blue
C
100
M
95
Y
5
K
0
R
23
G
42
B
136

Black
C
85
M
75
Y
65
K
40
R
40
G
51
B
596